E-DENTAL
Family & Cosmetic Dentistry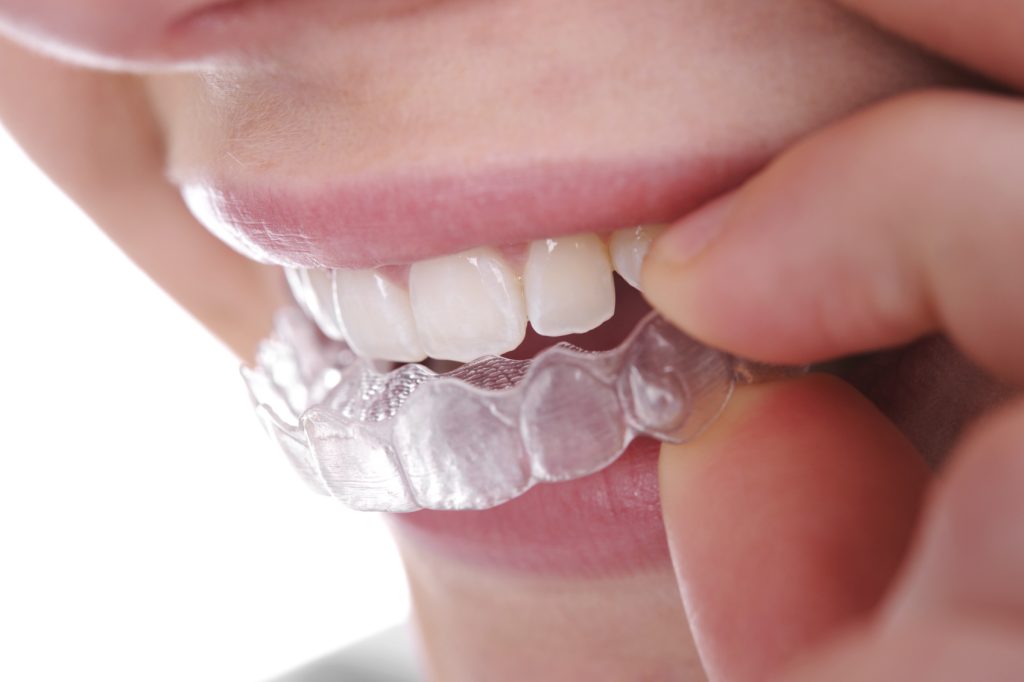 CLEAR BRACES
Did you know that crooked teeth or "Malocclusion" is a disease that is suffered by over 74 percent of all Americans. These individuals are more at risk for periodontal or gum disease, tooth fractures, excessive tooth wear and Jaw Joint problems.
Treatment with Invisalign clear braces can help, It can also:
Lead to less restorative dentistry due to better cleaning ability, less tooth wear, and less tooth fractures
Less need for more invasive dental proceduresfor cosmetics like crowns and veneers
Easier and more effective plaque control andinstrumentation for patient, Dentist, and Hygienist
Better bite and occlusion

Means less TMJ (Temporomadibular Joint) problems and less problems associated with traumatic occlusion
No Metal Brackets or Braces!
For those who find the idea of a mouthful of metal braces and brackets – though effective – too unattractive to commit to.
If you are a candidate for Invisalign you don't have to sacrifice your smile while straightening your teeth. Invisalign incorporates a series of invisible (clear) plastic aligners that fit comfortably over your teeth and are designed to move your teeth gradually into the desired position. The Invisalign system, involves a detailed treatment plan that determines how each of your aligners will change throughout your program.
When you begin treatment, you'll wear each set of aligners in approximately two-week increments. The aligners gently move your teeth into position, and at the end of each two-week period, you "graduate" to the next set of custom aligners. As you progress through the series of aligners, your teeth will begin moving, little by little. And you don't have to wait until you complete treatment to see your smile change-you may start seeing positive changes early in the process.
You will have occasional checkups-often as little as once every six weeks-in order to gauge your progress. Total treatment time averages 9-15 months and the average number of aligners worn during treatment is between 18 and 30, but both will vary from case to case.
Schedule Appointment
From Crowns to Cleaning – We Do It All!
Complete the form below and one of our staff will contact you to confirm