Article Details
Knowledge is Power!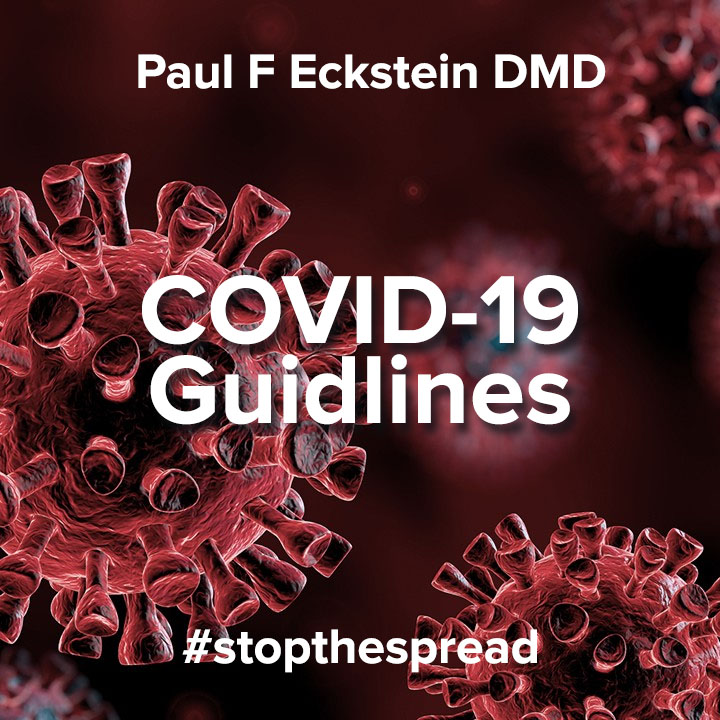 Covid-19 Guidelines
As we get ready to re-open our practice we would first like to say thank you for your patience during this difficult time. We also want to reassure you that we are taking every precaution to ensure the health and safety of ALL of our patients and our Team Members.
We have implemented additional sanitization measures, additional Personal Protective Equipment, and additional strategies to reduce the risk of the spread of Covid 19. With this in mind the following measures will be in place in the foreseeable future:
When you arrive at the office please call us to let us know that you are here and you will be checked in. If you have a health history or any other paperwork that needs completed we ask that you download that from our website at: www.edentalonline.com and have it ready when you arrive.
Patients will be asked to wait in their vehicles for their appointments. A team member will text/call you or will personally come get you when your appointment is starting
Upon entering the building, you will be asked to use hand sanitizer and a forehead temperature will then be taken. You will then be escorted to the dental operatory and will be given mouthwash and we ask that you swish for 20 seconds and expectorate into the sink.
If you have any concerns, please bring them to our attention.
Schedule Appointment
From Crowns to Cleaning – We Do It All!
Complete the form below and one of our staff will contact you to confirm